January 4th - closed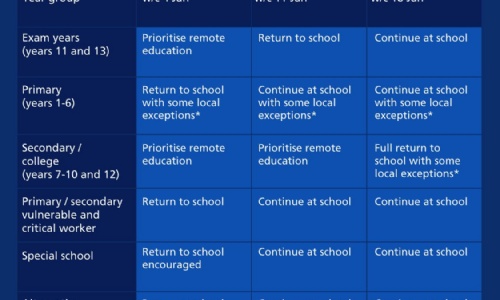 Following Government updates on 30th January, Uffculme School will be closed on 4th Jan to all students. All sites will reopen to all students on the 5th January.
No doubt you are all aware of the announcements from Downing Street yesterday. As with many of the briefings there is much that can be interpreted in different ways depending on your perspective. This update is to set out the Uffculme intention and share the plans for reopening next week, this is underpinned by the overwhelming commitment from staff at the school to have all pupils back over the last term and the commitment from parents and carers to reducing risk of spreading or transmitting the C19 virus.
All of our students are vulnerable and need to be in education. We must ensure that this is done in a manner where risk is reduced and children, families and staff are kept as safe as possible. Therefore:
- all sites will be closed for Monday 4th January
– all pupils will be invited back full time from Tuesday 5th January, regardless of age or year group.
Plans for Monday 4th will be as follows:
Classroom staff will contact all parents/carers to establish 'wellness' of their child and those in the household.
Ensure RA is fit for reopening and covers any additional precautions for new variant.
Assess implications of testing at Uffculme School and plan logistics of this.
Review Staff and Parent/carer guidance and reissue if necessary.
Review transport levels
We realise that this is short notice, but by taking this day we will be confident in reopening for all students and getting everyone back in to school.
If you have any concerns, please email covid@uffculme.bham.sch.uk